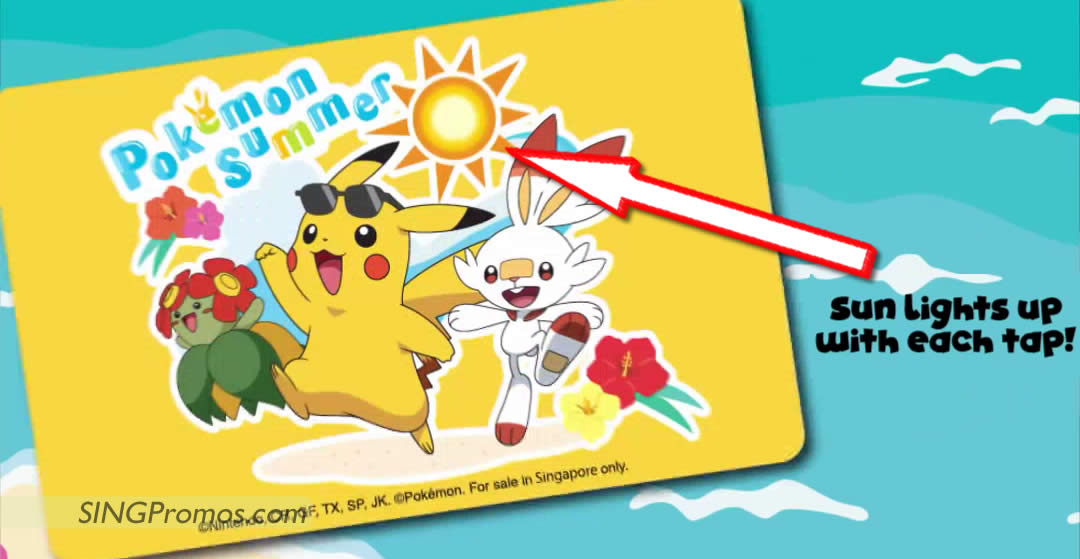 Available at Buzz outlets!
Bellossom, Pikachu and Scorbunny are
out to
have some
beach fun in the sun!
Get the Pokémon LED SimplyGo EZ-Link card today for only $15 each ($3
load value) at any Buzz outlet to enjoy amazing travel

benefits — remote top-ups on the go, detailed travel history, in-app notifications on card
balance and more!
With
each tap,
the sun lights up!
Learn more about SimplyGo EZ-Link's amazing benefits here
Terms


and conditions apply.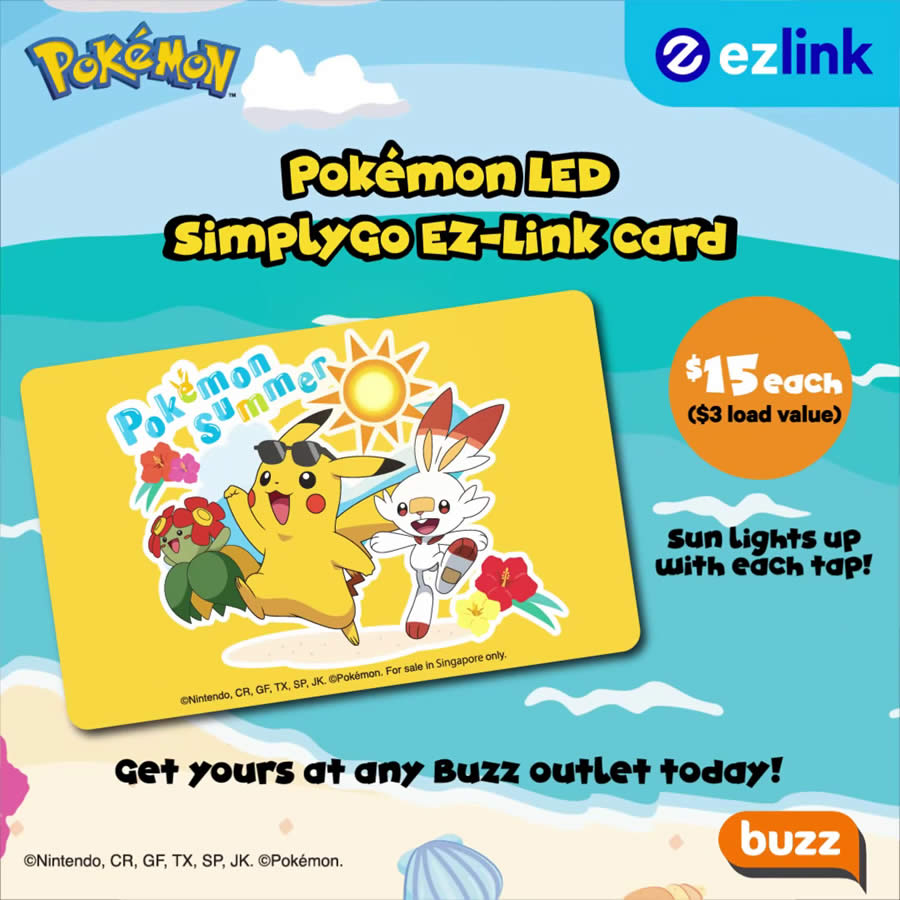 For more info, click here.
Remember to Share this with your family and friends. =)



Lobang first seen at Sing Promo