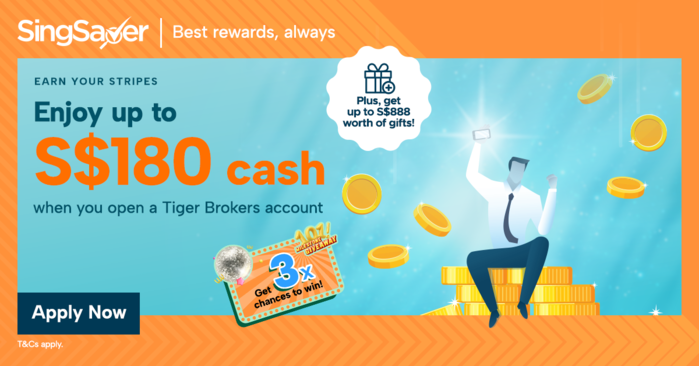 New to Tiger Brokers and not yet a customer? Great news because by opening an account during the promotion period, you will have 3 bites of the cherry to bag incredible welcome gifts. Here's how the promotion mechanism works!
SingSaver's Exclusive Offer
As the table shows, a new customer who signs up for a Tiger Brokers account via SingSaver and meets the eligible criteria receive up to 3 different types of welcome gifts, i.e. Welcome Gifts 1A or 1B, 2 and 3. Yes, you read it right, the SingSaver and Tiger Brokers welcome gifts are stackable.
Follow this step-by-step guide to ensure you do not miss out on Welcome Gifts 1 and 2 that are fulfilled by SingSaver.
Step 1: Click on this URL and submit an application for a Tiger Brokers account during the Promotion Period (13 Nov – 20 Dec 2023, both days included)
Step 2: Follow the link in the email sent to you, select your reward of choice and submit your Rewards Redemption Form.
Step 3: Fund your account with the minimum required amount (US$1,000 if you are aiming for a larger welcome gift) within the Promotion Period
Note that lucky draw winners at the SingSaver 101! Milestone Giveaway will be announced on SingSaver's contest winners page by 7 June 2024.
On the other hand, Reward 3 will be fulfilled by Tiger Brokers and is only valid till 22 Nov.
What is Tiger Brokers?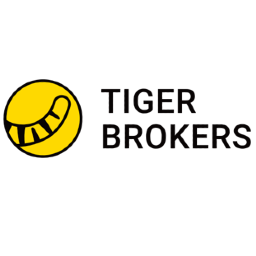 Tiger Brokers is a leading global online broker founded in 2014. Listed on the NASDAQ stock exchange, it uses next-generation technology to enable clients to trade a wide range of securities across multiple global markets and currencies.
Customers enjoy commission-free trades on US, HK, SG and China A stocks and has access to real-time market data and detailed analysis to make informed decisions. With offices in Singapore and other cities, it provides instant account opening capabilities as well as 24/7 customer support. It is also licensed by Monetary Authority of Singapore (MAS).
Sign up for Tiger Brokers
So what are you waiting for? Open an account right away and fund an initial minimum of USD1,000 to start your investing journey with Tiger Brokers. In doing so, let's also not forget that you will be in store to receive the amazing welcome gifts offered by SingSaver and Tiger Brokers as summarized below!
Receive S$120 upsized cash via PayNow or S$140 Capitaland voucher when you open a Tiger Brokers account and fund any amount. Fund at least USD 1,000 on your account, or transfer in stocks of the same value from another brokerage, to snag an additional S$60 cash (S$180 total) via PayNow or a S$190 Capitaland Voucher. Valid till 20 Dec 2023. T&Cs apply.
Also get up to USD 888 worth of prizes and 8% p.a. bonus interest when you deposit and trade with your Tiger Brokers account. Valid till 22 Nov 2023. T&Cs apply.
Plus, get 3x chances to win your share of up to S$200,000 in prizes in our epic 101! Milestone Giveaway, including S$5,000 bonus cash each week on top of ongoing promotions! T&Cs apply




Lobang first seen at Money Digest